2022: Electronics Division Year in Review
2022 has been a packed year full of changes for TJM Electronics. As we get ready to merge with our affiliate company, ThermOmegaTech, we would like to share with you the major accomplishments we made throughout the year; we couldn't have done it without you!
2022 HIGHLIGHTS


Hired new staff to join our team of electronic professionals, including an electronic process engineer and account manager.
Maintained our AS9100D certification.
Improved our Bill of Materials (BOM) Scrubbing Tool to help assist customers in quickly determining lead times, potential shortages, part number problems, and missing parts.
Built a stronger online advertising presence through mediums such as Engineering 360.
Formally announced our upcoming merge with ThermOmegaTech, operating as their Electronics Division.
Attended Design-2-Part Trade Show in Connecticut in April.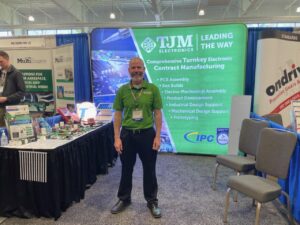 Looking Forward


2023 is panning out to be an exciting year for TJM, as our merge with ThermOmegaTech rapidly approaches. We hope you're excited as we are while we turn the page to a new chapter as a company. If you have any questions regarding the merge, please don't hesitate to reach out to us directly.
We look forward to working with you under our new company as ThermOmegaTech's Electronics Division!