Download our brochure or contact us today!
SMT Industry Trailblazer
Since its emergence in 1989, SMT assembly has become one of the electronics industry's most commonly used
Printed circuit board assembly
processes. It allows for increased manufacturing automation which reduces cost and improves quality. It is a method in which electrical components are mounted directly onto the surface of a printed circuit board, hence the name surface mount. ThermOmegaTech's SMT equipment is able to assemble boards of exceptionally large sizes with mounting speeds in excess of 45,000 components per hour. We can assemble boards that are densely populated, rigid or flexible, single-sided or double-sided with astounding accuracy.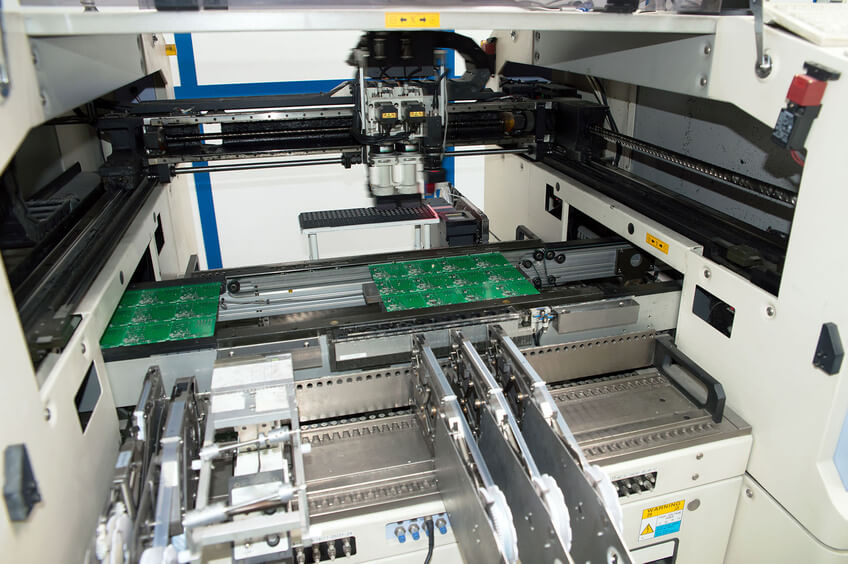 Highest Tech, Smallest Size
Surface mount technology is a flexible assembly process that allows manufacturers to use smaller components with a higher density of connections and a much higher component density on a single board to produce an overall smaller footprint. Component placement can be single-sided or double-sided and does not require drilling through the board as with
through-hole assemblies
, allowing for a more streamlined and automated-friendly process. Surface mount boards are also faster and easier to assemble, making them much more cost-effective to manufacture. SMT assemblies are built for more robust mechanical performance to better handle shock and vibration conditions and have more predictable high-frequency performance. With over 30 years of experience providing SMT assembly services for customers over a wide range of applications, ThermOmegaTech® has the skills and resources to process virtually any PCB assembly project. Whether you need a small or large production run or assistance with prototyping, we can deliver.
State of the Art Quality and Equipment
ThermOmegaTech® is
AS9100D certified
, and our facility is equipped with highly automated pick and place machines and inspection equipment to provide the highest quality PCBAs. Our SMT assembly lines are built for quick component placement, processing components down to 01005 and fine pitch down to 0.3mm for Ball Grid Array (BGA), Quad Flat Pack No-Lead (QFN), and Quad Flat Package (QFP). We also have various reflow oven sizes and automated 3D optical inspection systems that allow for quick and accurate inspection and eliminate human errors.
Benefits of Surface Mount Technology
Streamlined assembly process and overall production
Allows for smaller components and a higher density
Higher density of connection
Mitigates risk of human error due to a more automated process
Stronger reliability and improved performance
Cost-efficient
Streamline Assembly
SMT is favorable for designs with limited space and weight requirements and projects requiring highly customized boards. ThermOmegaTech® has the equipment and expertise to process SMT PCB assemblies that meet and exceed industry standards. Our
automated assembly lines
put us at the top of the competition, allowing us to streamline the assembly process while outputting reliable PCB assemblies with quality, correctness, and cost reduction. Choosing ThermOmegaTech® as your SMT assembly manufacturer means that your project will ensure the highest level of accuracy regardless of the number of components needed.
Join Our Newsletter
Stay up to date with the latest industry news, product information, case studies & more!